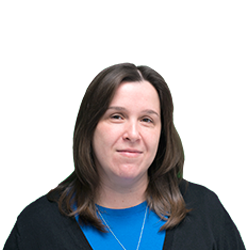 Jen Beytin
Creative Director
For more than a decade, Jen has built winning media campaigns in a variety of formats – including direct mail, television, print, radio, and interactive media. Working with a diverse group of candidates and organizations across the country, Jen directed and produced television, radio, and online ads for The New Media Firm and Murphy Putnam Media and wrote direct mail pieces and print ads for Kennedy Communications. Recognizing the breadth and quality of her work, Campaigns & Elections Magazine named Jen a 2012 Rising Star.
Jen started her career at the Campaign for Tobacco-Free Kids, where she executed pioneering online advocacy programs and developed cutting-edge communications strategies to reach policymakers and advocates. She also gained valuable strategic skills working on presidential-level polling at Hart Research. Jen's clients have included prominent organizations and leaders such as the AFL-CIO, AFSCME, LiUNA, SEIU ULTCW, Fair Districts Florida, People for the American Way, the South Dakota Campaign for Healthy Families, the Missouri Bar, Governor Brian Schweitzer, Senator Mark Begich, Congressman John Barrow, several National Education Association state affiliates, state and local Democratic Party organizations and caucuses across the country, and state legislative candidates in more than a dozen states.
Jen holds a Master's degree from the George Washington University's Graduate School of Political Management. Born and raised in New Jersey, she and Aaron live in Arlington, Virginia with their son, Sam.